YANKEE STADIUM
Bronx, New York
Masonry Contractor: Mastercraft Masonry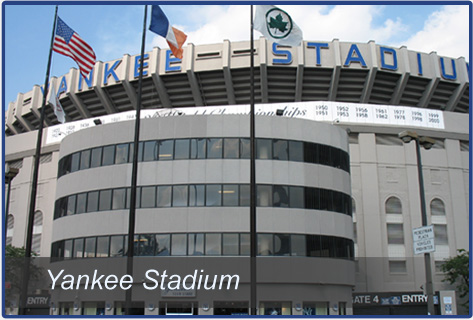 Stadium Comparison
Old Yankee Stadium
Current Yankee Stadium
Historical Date
Opening Day
1923
2009
Existing Field Dimensions Maintained
Field Dimensions
Left Field 318'
Left Center 399'
Center 408'
Right Center 385'
Right Field 314'
Left Field 318'
Left Center 399'
Center 408'
Right Center 385'
Right Field 314'
More Comfortable Seating
Seat Width
18" to 22"
19" to 24"
Legroom Between Rows
29.5"
33" to 39"
Cup Holders
N/A
Cup holders in all seating in the general seating bowl
Home Plate To Backstop
72' 4"
52' 4"
Private Luxury Suites
19
56
Party Suites*
N/A
410
Stadium Amenities for Convenience
Average Concourse Width
17"
32"
Concession Fixed Points Of Sale Ratio
219 permanent and 79 portable points of sale, 298 total (Approx. 191 fans per point of sale)
272 permanent and 172 portable points of sale, 444 total (Approx. 117 fans per point of sale)
Restroom Fixtures Ratio
1 for every 89 Fans
1 for every 60 Fans
Family-Style Restrooms
N/A
12
Team Stores (Square Feet)
Approximately 6,800
Total Approximately 11,560
Main Store 5,825
Collectible/Art 1,735
Home Plate Store 2,435
Great Hall Store 1,565
Dining And Lounge Options
Yankee Club
Stadium Club
Pinstripe Pub
Great Moments Room
Legends Club
2 Legends Dugout Lounges
Hard Rock Cafe
NYY Steak
Audi Yankees Club
Delta SKY360 Suite
Jim Beam Suite Lounge
Martini Bar
Mohegan Sun Sports Bar
Outdoor Patio Area 
Outdoor Food Court
Indoor Food Court
Main Video Scoreboard
25' by 33'
25MM (Standard Def.) LEDseat
59' high by 101' wide
16 MM True HD LED
Great Hall Store 1,565
Elevators
3
16
| | |
| --- | --- |
|       | * The Party Suites capacity figure includes wheelchair, aisle-transfer and companion seats. |
---
CITI FIELD
Flushing, New York
Masonry Contractor: Mastercraft Masonry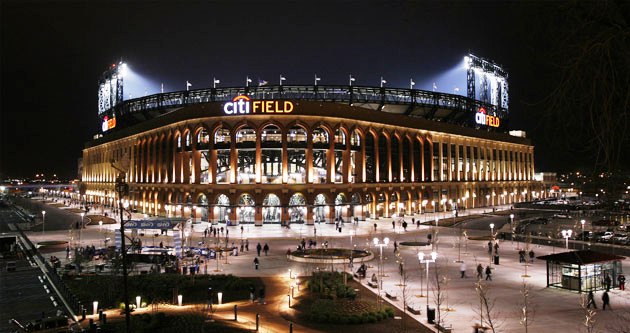 Amenties & Design
CEREMONIAL GROUNDBREAKING : November 13, 2006
OPENING DAY : April 13, 2009
TOTAL CAPACITY : 41,800
FIELD ORIENTATION : The 2.5 acre, 100% Kentucky Bluegrass, natural turf field expands from home in a northeasternly direction with the left field line stretching northward and the right field line extending eastward.
FIELD DIMENSIONS : 
Left Field 335 feet
Left Center 379 feet
Center Field 408 feet
Right Center 383 feet
Right Field 330 feet
OUTFIELD WALLS : Change height 7 times
Height at Left Field foul pole 12', rises to 15' 8.5"
Center Field wall 10'10" rises to 8'
Right Field under porch 18' 6.5"
Height at Right Field foul pole 8'
PEPSI PORCH: This 1,284-seat area in right field extends into and over fair territory by eight feet.
MAJOR SEATING CATEGORIES
Field level: 18,000
Excelsior level: 7,800
Promenade level: 15,500
LUXURY SUITES : 54 total
10 - Sterling Suites
39 - Empire Suites
5 - Empire Party Suites
CLUBS/RESTAURANTS (CAPACITY)
Delta Sky360 Lounge (35)
Delta Sky360 Club (1200)
Ebbets Club (400)
Acela Club (350)
Caesars Club (1200)
Promenade Club (350)
SEAT WIDTH : 19" to 24", 21" average
LEGROOM BETWEEN ROWS :33" to 39"
CONCOURSES :
The ballpark features some of the widest unobstructed concourse in new sports and entertainment facilities. Concession stands and restrooms are located within the facility's exterior walls leaving the circulation areas with uninterrupted views of the field.
The Field Level features 360-degree, walk-around circulation around the ballpark with expansive field views and ample standing room. The Promenade Level features a split-deck design providing uninterrupted views into the ballpark from the circulation and concession areas.
AVERAGE CONCOURSE WIDTH
46 feet - Field Level
40 feet - Promenade Level
CONCOURSE WIDTH : Distance around 360-degree Field Level concourse: 2,056 linear feet (0.4 miles)
JACKIE ROBINSON ROTUNDA
6 larger panels are 17.5 FT wide x 11 FT tall
2 smaller panels are 12.5 FT wide x 11 FT tall
TURNSTILES : 41
PUBLIC ELEVATORS : 11
CONCESSION POINTS OF SALE : 1 per 150 (41% increase vs. Shea)
PUBLIC TOILET FIXTURES
1 per 70 guests (31% increase vs. Shea)
646 total (14% increase vs. Shea)
Construction Figures
SIZE OF ENTIRE FACILITY : 1.2 million square feet
ELEVATION OF FIELD :
Plaza Level is 3'6" above grade
Playing Field is 4'6" above grade
CONSTRUCTION ELEMENTS
2,800 piles
48,000 cubic yards of asphalt
12,540 tons of structural steel
1,058 pieces of precast concrete
1.2 million bricks (233,000 square feet)
11,000 light fixtures
2,200 doors
850 Sharp televisions
824 Sports Lights
10,000 square foot green roof
PUBLIC TRANSPORTATION
Existing Subway (7 train) and Long Island Rail
Road access in close proximity to main
Entrance at the Jackie Robinson Rotunda

---
TIME WARNER CENTER
Columbus Circle, NYC
Masonry Contractor: Mastercraft Masonry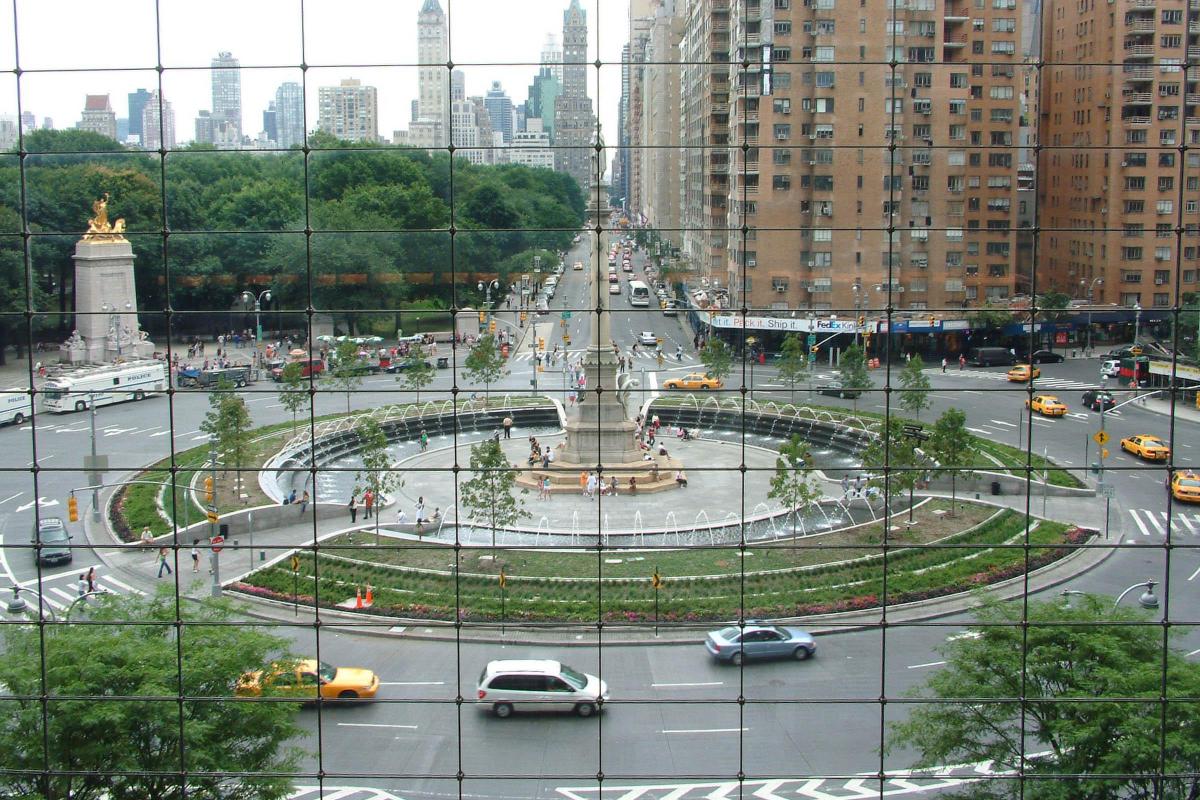 Time Warner's dynamic mix of components consists of The Shops at Columbus Circle, The Restaurant and Bar Collection, The Five Star Mandarin Oriental Hotel, jazz at Lincoln Center, One Central Park Luxury Condominiums, 60 Columbus Circle offices and Time Warner World Headquarters. The result is an unsurpassed convergence of uses within the world's most preeminent mixed-use building complex.

View from inside the Time Warner Center looking out towards Columbus Circle.
---
FRANK SINATRA HIGH SCHOOL
Queens, New York
Masonry Contractor: Navillus Construction Co.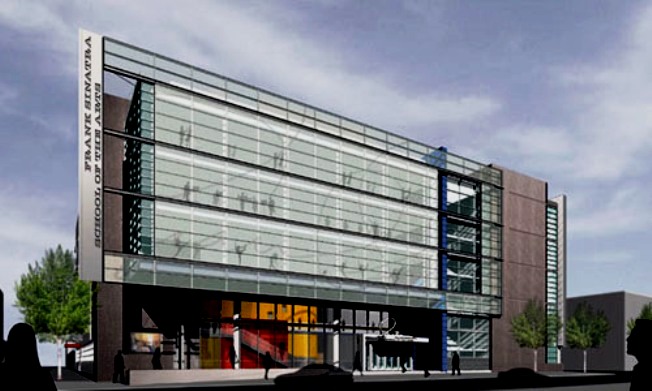 A Letter from Mr. Tony Bennett :

For a number of years the idea of creating a school of the Arts has been important to me. My interest was sparked by an experience I had with a public school in Chicago, some time ago, where I saw the following things: art an abandoned vest-pocket park was taken over by a school: the park was cleared, mural were painted and the kids put on performances for the community. This showed me how powerfully the arts could be used for a community's well-being.

The school I envision would stress community service, just like Chicago, where the kids could practice their craft. I would like students to know at the onset that fame and celebrity are not the true goals of the arts. The true artist is at the service of a rigorous arts and academic program…and his craft.

I also see a school where artists and entertainers themselves are intimately involved with the school. Toward this end, I have asked a number of prominent businessmen and performers to support and work with the school (i.e. Harry Belafonte, Wynton Marsalis, and Eli Wallach, to name a few). These performers could be involved in a number of ways, including mentoring, giving master classes and if need be, co-teaching a class.

Through the years, beginning with his Academy Award winning performance in The House I Live In, it was always Frank Sinatra's desire to help children receive a quality education involving the arts. I can think of no better way to remember, celebrate and honor my best friend and colleague, the great performer and entertainer, Frank Sinatra, than to create a wonderful, vibrant school in his name.


Sincerely,

Tony Bennett
---
BATTERY PARK CITY
Downtown Manhattan
Masonry Contractor: Del Savio Masonry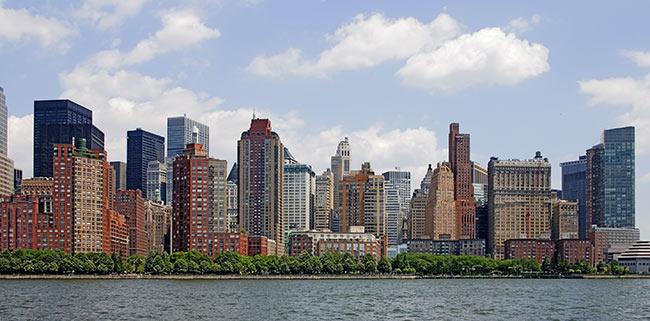 When Battery Park City is complete it will contain more than five million square feet of sustainable construction—the largest green neighborhood in the world. In addition to beautiful apartment buildings, shops, and parks, the public art on display in Battery Park City is full of historical significance, including a piece of the Berlin Wall that was donated by the German Consulate-a must see park for all New Yorkers!
---
7 WORLD TRADE CENTER
Downtown Manhattan
Masonry Contractor: Rad & D'aprile, Inc.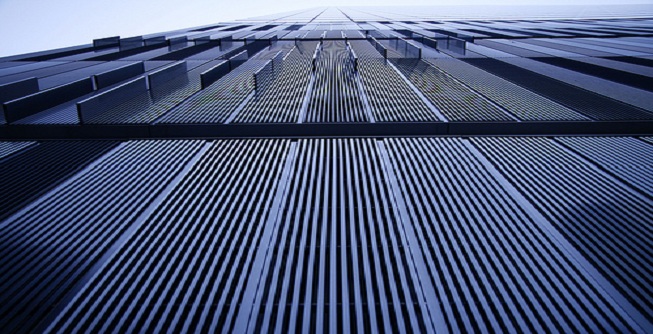 NYC's first LEED Certified office tower. Designed by Skidmore, Owings, & Merrill, 7 WTC is the first certified "green" office building to be constructed in New York City.
Among many building enhancements, 7 WTC has a reinforced concrete core and a steel superstructure. Safety systems exceed the city's building code and Port Authority requirements, and are expected to form the basis for future high-rise building codes. God Bless those that perished on September 11th, 2001, as well as all of the rescue and recovery workers, including the many construction workers that assisted with the rescue and relief efforts.